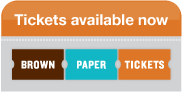 Ambition, Battles, Witches, Murder, Conspiracy, Ghosts, Insanity, Tragic Love…Scottish Kilts!
MACBETH, one of William Shakespeare's most famous and popular plays, is performed by the High School of Art & Design's Drama Club.
Macbeth, a medieval Scottish general, receives a prophecy from witches that one day he will become King of Scotland. Encouraged by his wife, Macbeth murders the king and takes the Scottish throne for himself. He then continues to kill friend and foe, throwing his country into turmoil, in order to keep his increasingly precarious and dangerous crown.
New to Shakespeare Plays? Or having a traumatic high school Shakespearean lesson flashback? No worries! We have staged this play in a way to aid with the Shakespearean language!
The High School of Art & Design Drama Club is an after school club in which students not only perform as actors, they also design and create the theatrical elements of the set, costumes, props, lighting, sound, advertisement and stage management of a play production.
Drama Club continues to exist because of the support of our audience members. All proceeds from ticket sales help buy supplies for this and future Drama Club productions.
Not appropriate for young children.
Please attend this two week run of the Drama Club's performance of Macbeth! Shows start Dec 6th and last performance is Dec 20th.
Online ticket sales are $10 via Brown Paper Tickets. Students can purchase tickets for $3 during lunch periods.
All proceeds benefit future productions of the Art & Design High School Drama Club.