DOROTHY THE WITCH HUNTER is an original, jukebox style musical comedy written and performed by the students of the Drama Club.

Toto, a traumatized dog, is in therapy as she recounts a harrowing adventure into an alternate world with her hooman, Dorothy. The land of Oz, filled with witches, wizards, a talking Scarecrow, Tin Man, Lion and Flying Monkeys, ultimately teaches everyone what they really want and who they really are in life.
The High School of Art & Design Drama Club is an after school club in which students not only perform as actors, they also design and create the theatrical elements of the set, costumes, props, lighting, sound, advertisement and stage management of a play production.
Drama Club continues to exist because of the support of our audience members. All proceeds from ticket sales help buy supplies for this and future Drama Club productions.
Follow us on our vibrant INSTAGRAM account: @dramaclub_artanddesign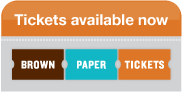 Tickets are $3 for Student General Seating and $10 for Reserved and Adult Seating ONLY online at: artanddesignpta.org