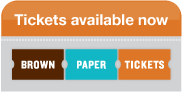 Book and Lyrics by Gerome Ragni and James Rado
Music by Galt MacDermot
A group of young hippies drop out of society and live in Central Park in order to avoid being drafted into the Vietnam War. Contains live music and themes of racism, drugs, war, sex, sexual identity, teenage pregnancy and political activism.
The High School of Art & Design Drama Club is an after school club in which students not only perform as actors, they also design and create the theatrical elements of the set, costumes, props, lighting, sound, advertisement and stage management of a play production.
Drama Club continues to exist because of the support of our audience members. All proceeds from ticket sales help buy supplies for this and future Drama Club productions.
Not appropriate for young children.
Additional sponsorship, funding, grants and teaching artists provided by the Art and Design High School PTA, the Alumni Association, Education at Roundabout, Arts Connection and Warner Brothers.
Follow us on our vibrant INSTAGRAM account: @dramaclub_artanddesign
HAIR is produced by arrangement with TAMS-WITMARK MUSIC LIBRARY, INC.