Fashion Show 2018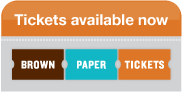 Please attend the school's annual Fashion Show event!
Online ticket sales are $7 via Brown Paper Tickets.
All proceeds benefit future productions of the Art & Design High School Fashion Show.
NEW! THERE WILL BE A LIMITED EDITION FASHION SHOW MAGAZINE FOR SALE AT THE SHOW! MORE INFO HERE.
Mélange, which translates to a mixture or medley succinctly describes this years fashion show inspiration. Fashion designers at The High School of Art & Design were influenced by various cultures, backgrounds, and time periods for their original garment designs.
Students learned and practiced various sewing techniques in order to turn their ideas into realized fashion creations. We welcome you to our show and hope you are as inspired as we are!
All garments in the fashion show are designed and created by our sophomore, junior, and senior fashion design students.